MRP Site Navigation
MRP Home Page
MN 12 Step Phone Numbers
MN Treatment Centers
National AA Intergroups
National NA Intergroups
National Al-Anon Intergroups
Other Recovery Groups
Online Meetings
AA History
Recovery Events
|Links
Alcoholism Links
Codependency Links
Commercial Sites
Drug Addiction Links
Eating Disorder Links
Gambling Addiction Links
Gay & Lesbian Links
Mental & Emotional Health
Religion & Spiritual Links
Sexual Addiction Links
Women's Issues
Bookstore
Literature
People In Recovery
Graphics
Supporting the Minnesota Recovery Page
Contact Us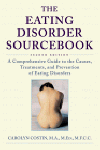 The Eating Disorder Sourcebook : A... Comprehensive Guide to the Causes, Treatments, and Prevention of Eating Disorders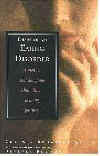 Diary of an Eating Disorder : A Mother and Daughter Share Their Healing Journey

---
Eating Disorder Links
Page 3 - P through Z
Page 1 A-E | Page 2 F-O | Page 3 P-Z
Pale Reflections
Pale Reflections is a complete online community for everyone affected by eating disorders. Whether you are looking for support for yourself, help for a friend/loved one, or simply browsing for information, you have come to the right place. You will find lots of information here on anorexia, bulimia, binge-eating disorder (compulsive overeating), depression, obsessive compulsive disorder, and much more.
Payson Road
Payson Road is a global organization providing resources, tools, information, support groups, workshops and creative outlets in support of expanding awareness and prevention of eating disorders and advancing recovery through the art of creative expression. This is a community - a place to explore your creativity and let it guide you toward recovery. Payson Road is dedicated to the individual story. Eating Disorders are personal. Although we share common links our disease grips us very individually. You are not a statistic. You have a story. And we want to hear it. And we want you to hear ours. Together we will help each other.
Peace, Love & Hope
Information on anorexia, bulimia & related issues, a mailing list, message board & chat.
Pine Rest TODAY magazine
Eating disorders articles & treatment information.
Positive Voices
An eating disorder newsletter dedicated to helping families cope when a loved one suffers from an eating disorder. My name is Megan Bryan and I have a precious 19-year old stepdaughter who has been struggling for the past five years with anorexia nervosa. My husband and I found very little information that helped us, the family, be prepared for what lay ahead. We have struggled every step of the way, stumbled around, made mistakes and had a few successes. I want to share our experiences with you and what we have learned. Your family can recover from this disease ---emotionally and financially!
Purple Chocolate
This is a happy, positive and supportive page for those of you who suffer from eating disorders be it anorexia, bulimia, or overeating (or even a combination of all 3!) and families of those suffering from the above. I set up this page due to the distinct lack of positive, and supportive community pages on the internet to do with this topic (and yet you can find dancing hamsters?!).
Rader Programs
Specializing in the treatment of eating & related disorders including sexual abuse, with facilities in CA & OK.
ravaging
Poetry & prose about bulimia.
Something Fishy
ED information, ways to cope, a local treatment finder, email list, chat, personal stories, articles & a memorial wall.
Strep Infection/Anorexia
Information on a study that suggests anorexia may follow a 'strep' infection in young people.
the EATING DISORDER site
EDO is a resource for information about Eating Disorders. Anorexia, Bulimia, Binge Eating Disorder, Compulsive Overeating, Over Exercising, and more. You will also find a growing list of treatment options around the world, current news, info on recovery, and our new forum for online support.
The Recovery Group
OA & special interest email discussion groups (including one for caregivers of kids who compulsively overeat), online sponsors & meeting guide. OA MEETINGS EVERY THREE HOURS DAILY 12 NOON, 3, 6, 9, 12 MIDNIGHT, 3, 6, 9 Eastern Time.
The Skinny
E-zine for anorexia & bulimia; articles, essays, book reviews, poetry, messages of hope, an advice column & health updates.
Treating Eating Disorders
Information on anorexia, bulimia & binge eating, as well as the discovery of 2 hormones that appear to modulate hunger & saity.
---
---
The Minnesota Recovery Page is a directory of resources for recovery from chemical addiction in Minnesota. The Minnesota Recovery Page is NOT an organization, nor is the Minnesota Recovery Page endorsed by or affiliated with Alcoholics Anonymous, Al-Anon, or any other group. In an effort to be self-supporting, the Minnesota Recovery Page includes a limited amount of advertising. The MRP makes a small amount of money when you click on the links below and purchase an item.
© 1996-2009 Minnesota Recovery Page - All Rights Reserved
---
A word about the advertising:
In an effort to be self-supporting, the Minnesota Recovery Page includes a limited amount of advertising. The MRP makes a small amount of money when you click on the links below and/or purchase an item after clicking through a link.


Fat Is a Family Affair - Second Edition

How Food Obsessions
Affect Relationships


Butterfly Keep It Simple Medallion
Click to see many
more medallions


Breaking Free from Anorexia and Bulimia
Serenity Prayer and Sea Sunset Art Print
Buy at AllPosters.com

Twelve Steps For Overeaters Anonymous
Click to see many
more medallions

The Twelve-Step Workbook of Overeaters Anonymous


Compulsive Overeaters Medallions
Click to see many
more medallions