MRP Site Navigation
MRP Home Page
MN 12 Step Phone Numbers
MN Treatment Centers
National AA Intergroups
National NA Intergroups
National Al-Anon Intergroups
Other Recovery Groups
Online Meetings
AA History
Minnesota AA History
AA History Articles
AA History Links
Recovery Events
Links
Alcoholism Links
Codependency Links
Commercial Sites
Drug Addiction Links
Eating Disorder Links
Gambling Addiction Links
Gay & Lesbian Links
Mental & Emotional Health
Religion & Spiritual Links
Sexual Addiction Links
Women's Issues
Bookstore
Reading Room
AA Literature
Recovery Articles
Personal Stories
People In Recovery
Graphics
Supporting the Minnesota Recovery Page
Contact Us
---
Minnesota AA History
---
Alf is an old timer in AA, and his story traces his struggle with alcoholism and the beginnings of AA in Minnesota. A great story, and the historical background of AA's growth in Minnesota from one person to what it is today is fascinating!
---
National AA History - Articles
---
The Foundation, Progress and Principles of the Washington Temperance Society

Written in 1842, this page details the beginning of the Washingtonians, an organization that AA derives it roots from. Provides a vast amount of information and resources on the subject of Alcoholics Anonymous ...experience the history ...lest we forget!
---
An 1878 View of the Washingtonians
The following, rather long, extract describes the Washingtonians and one of their star speakers as they were seen from the perspective of the latter part of the 19th century--years after their decline to little more than a fond memory in the minds of temperance advocates. The extract is from The Temperance Reform and its Great Reformers by Rev. W.H. Daniels, A.M., published 1878.
---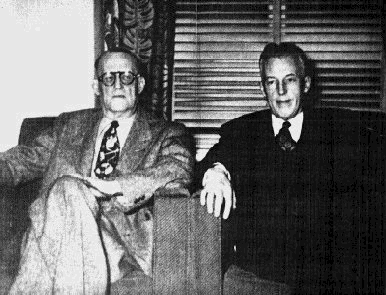 ---
The first national exposure for Alcoholics Anonymous came with the April 25, 1939 "We The People" broadcast. Gabriel Heatter's radio program was a tremendously popular program that was tuned in by millions of people. Morgan R., the AA member who spoke on the program, was expected to launch sales of the newly published book, Alcoholics Anonymous. How Morgan was prepared for his three-minute talk, and the resulting book sales are described in the A.A.W.S. publication Alcoholics Anonymous Comes of Age on pages 174-175.
---
Mayflower Hotel Gift Shop
T-Shirts, posters, coffee mugs, journals and more with a reproduction of a 1930's postcard of the Mayflower Hotel in Akron, Ohio, where Bill made that first phone call and AA was born.
---
The Cleveland Plain Dealer Articles - 1939
These articles appeared in the main Cleveland newspaper, the Plain Dealer, just five months after the first A.A. group was formed in Cleveland. The articles resulted in hundreds of calls for help from suffering alcoholics who reached out for the hope that the fledgling Alcoholics Anonymous offered. The thirteen reliable members of the Cleveland group handled as many as 500 calls in the first month following the appearance of Davis' articles. The following year Cleveland could boast 20 to 30 groups with hundreds of members
---
An Early Guide to the Twelve Steps
Before we had the "12 by 12" this little booklet was used as a study guide by many groups. A later, expanded version was published until quite recently.
---
Chronic Alcoholism
An excerpt from the book Don't Be Afraid! written by Edward Spencer Cowles, M.D. and published in 1941. From today's perspective some of this material may seem shocking, and yet, pathetically humorous. This physician treated "chronic alcoholics" with this method over a span of nearly 30 years.
---
Basic Concepts Of Alcoholics Anonymous
Written by Bill W., this article appeared in the New York State Journal Of Medicine in August, 1944.
---
Alcoholics Anonymous in a Postwar Emergency
Quarterly Journal of Studies on Alcohol, Vol. 6, No. 2, Sept. 1945
---
The Society of Alcoholics Anonymous
Letter written by Bill W. read at the 105th Annual Meeting of the American Psychiatric Association, Montreal, Quebec, May 23-27, 1949
---
The April, 1950 Jack Alexander Article
The Saturday Evening Post published a second, glowing article about Alcoholics Anonymous. Coming just fifteen years after the founding of A.A., this article is a fascinating snapshot of the early days of the Fellowship.
---
We Come of Age
Article by Bill W. written in Cleveland, Ohio in July, 1950
---
Delivered at the first international conference of Alcoholics Anonymous at Cleveland, Ohio in 1950
---
Your 3rd Legacy
A talk given by Dr. Bob and Bill in October of 1950 proposing the formation of "The General Service Conference of Alcoholics Anonymous" Ė a small body of State and Provincial A.A. Delegates meeting yearly, who could assume direct responsibility for the guidance of the A.A. General Service Headquarters at New York City.
---
Dr. Silkworth's Death Announcement
From the April 1951 Grapevine
---
History of A.A. Services
Summary of Bill W.ís talk at the opening session of the General Service Conference in 1951, where Bill discussed the history of AA services.
---
Memorial Service for Dr. Bob
A meeting was held at the 24th Street Club House in memory of Dr. Bob in November of 1952. A recording of Dr. Bobís last talk was played and a portrait of Dr. Bob was unveiled. Bill W. then addressed the meeting, and this document records his words.
---
How the Big Book Was Put Together
A talk given by Bill W. in Fort Worth, Texas, in 1954
---
Bill W. Talk to the Manhattan Group
Talk given by Bill W. to the Manhattan Group in New York City in 1955 where Bill declares that AA has come of Age.
---
Bill W.: A.A. in its 3rd Decade
A talk by Bill W. presented to the New York City Medical Society on Alcoholism on April 28, 1958.
---
Proposal by Bill W. for Twelve Concepts for World Service
This proposal, delivered by Bill W. at the closing of the 10th General Service Conference in 1960 is of great historical significance as it was the first time that Bill had spoken to the Fellowship on the subject of the Twelve Concepts.
---
Bill W. at the National Clergy Conference on Alcoholism
A excellent talk given by Bill W. in 1960 detailing the history of Alcoholics Anonymous and Bill's friendship with Father Ed, a recovering alcoholic.
---
Bill W.'s letter to Dr. Carl Gustav Jung
Swiss psychologist & psychiatrist -Jan 23, 1961 A reference is made on page 26 & 27 of the Big Book.
---
The 1964 Saturday Evening Post Article Criticizing A.A.
The January 1963 issue of Harpers carried an article which harshly criticized A.A. This was only the first of several articles which appeared in national magazines in 1963 and 1964--including this one in the "Post". As a result, A.A. took its own inventory at the 1963 General Service Conference
---
Closing Comments GSC 1964
Comments by Bill W. from the closing of the 1964 General Service Conference in New York.
---
"What Happened to Those Who Left?"
A.A. members can soberly ask themselves what became of the 600,000 alcoholics who approached the Fellowship during the past 30 years but "who did not stay," Bill W., surviving co-founder, suggested in a moving address to the 1965 Conference at its closing session.
---
Transcript of talk given by Bill W.
Guest House, Lake Orion, Mich., 1968
---
---
National AA History - Links
---
AAkron, Ohio
Large site containing much historical information on Akron, the birthplace of Alcoholics Anonymous.
---


The primary objective of Back to Basics is to provide the recovery community with meeting formats that are historically accurate and replicate those conducted in the 1940'and 1950's when A.A. experienced a 50-75% recovery rate from alcoholism. For the most part, these formats have been lost to the fellowship. After many years of research and numerous old-timer interviews, it has become clear that there was more to the "Original" A.A. program than just Beginners' Meetings.(And let us once again state that Open Discussion Meetings were NOT part of the "Original" program.)
---
Barefootsworld - AA History Pages
---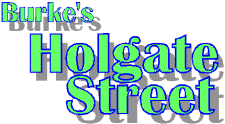 Burke's Holgate Street AA History
This page features information about alcoholism and the history of Alcoholics Anonymous as well as some other information of interest to me. This is not intended to be an extensive historical site. Rather, this site will present some of the lesser known or less readily available historical information about alcoholism and A.A.
---

Dick B's Materials On Early AA History
Dick B.'s titles and articles cover each of the following six major spiritual roots of early Alcoholics Anonymous in detail: The Bible, Quiet Time, The teachings of the Rev. Sam Shoemaker, The Oxford Group's life-changing program, Anne Smith's spiritual journal, and The Christian literature of the day. His books and articles show specifically how the original principles which made early Alcoholics Anonymous (A.A.) so successful in the 1930's and early 1940's can be used with the Big Book and modern Twelve Step programs to produce a similar success rate today.
---
Silkworth.net
Provides a vast amount of resources on the subject of Alcoholism and Recovery, especially A.A. history, Big Book online, downloads and much more - half GB of info.
---

In 1979, some nine years before she died, Lois created the Stepping Stones Foundation. The Foundation was to maintain and preserve Stepping Stones in perpetuity. In addition to caring for Stepping Stones, Lois wanted the Foundation to do, in her words, "good deeds" in the field of alcoholism. To that end, Stepping Stones has a dual mission: To contribute to the knowledge and understanding of the disease of alcoholism and its effect on the family and society and to preserve Stepping Stones and its historic archives for AA and Al-Anon members and those interested in alcoholism education and research.
---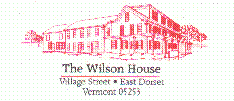 The Wilson House
In East Dorset, Vermont. Run by a non-profit organization, the Wilson House now is used as a bed and breakfast, museum, and for AA and Al-Anon meetings.
---
A word about the advertising:
In an effort to be self-supporting, the Minnesota Recovery Page includes a limited amount of advertising. The MRP makes a small amount of money when you click on the links below and/or purchase an item after clicking through a link.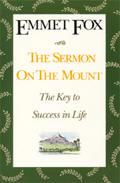 The Sermon on the Mount - The Key to Success in Life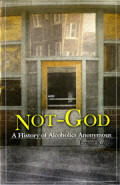 Not God - A History of Alcoholics Anonymous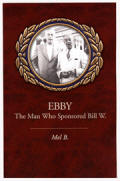 Ebby - The Man Who Sponsored Bill W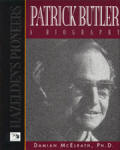 Patrick Butler a Biography Hardcover


Bill W. & Dr. Bob
5 Year Medallion
Click to see many
more medallions


Alcoholics Anonymous -
Big Book (Hardcover)

Huge Selection of AA Medallions


Dr. Bob and the Good Oldtimers

Wooden Sailboat

Add an eye catching mini sailboat at home or work for a gentle reminder. Its sails feature the Bertha Calloway quote: "We cannot direct the wind, but we can adjust our sails."


Footprints Pocket Medallion


Click to see many
more medallions

Alcoholics Anonymous Comes of Age (Hardcover)

Huge Selection of AA Medallions


Grateful To Have Been There
My 42 Years With Bill And Lois, And The Evolution Of Alcoholics Anonymous


Daily Reflections

A Book of Reflections by A.A. Members for A.A. Members

Recovery Necklace,
Sterling Silver


Amethyst Recovery Symbol Earrings (Sterling Silver)


NNot God Short Sleeve Red Tee X-Large