MRP Site Navigation
MRP Home Page
MN 12 Step Groups
MN Treatment Centers
National AA Intergroups
National NA Intergroups
National Al-Anon Intergroups
Other Recovery Groups
Online Meetings
AA History
Recovery Events
Links
Alcoholism Links
Codependency Links
Commercial Sites
Drug Addiction Links
Eating Disorder Links
Gambling Addiction Links
Gay & Lesbian Links
Mental & Emotional Health
Religion & Spiritual Links
Sexual Addiction Links
Women's Issues
Bookstore
Audio
Reading Room
AA Literature
Recovery Articles
Personal Stories
People In Recovery
Graphics
Supporting the Minnesota Recovery Page
Contact Us
Like this page?
Click here to add
to your favorites


Double Down : Reflections on Gambling and Loss


When the Chips Are Down: Problem Gambling in America


Don't Leave It to Chance: A Guide for Families of Problem Gamblers


Sex, Drugs, Gambling & Chocolate: A Workbook for Overcoming Addictions


Addictions and Native Americans

Everything You Need to Know About the Dangers of Sports Gambling


Best Possible Odds: Contemporary Treatment Strategies for Gambling Disorders


You Bet Your Life: The Burdens of Gambling


Gambling Addiction: The Problem, the Pain and the Path to Recovery


Prayers for the Twelve Steps-A Spiritual Journey
---
Gambling Addiction Links
GA Literature Online | GA Intergroups Online
Arizona Council on Compulsive Gambling, Inc.
A non-profit organization that provides education, identification, professional training, treatment, referrals, and resources. The Arizona Council on Compulsive Gambling, Inc. (ACCG) is not in the treatment business, nor receives any proceeds from referrals. We are here because we care about the gamblers and their families who still suffer. Call the ACCG,- a nonprofit and charitable organization.
Arnold and Sheila Wexler Associates
Arnie and Sheila Wexler Associates offer compulsive gambling training, responsible gaming programs for the gaming industries, workshops, and educational seminars. They also offer consultation, referrals, evaluations, expert testimony related to Compulsive Gambling and its treatment, interventions, group, individual, and family counseling, and couple's workshops for gambling addiction.
Association of Problem Gambling Service Administrators (APGSA)
The APGSA was formed in October 2000 to serve as a common forum for discussion on the improvement of data gathering, reporting, research and public awareness efforts relative to problem gambling. A need for the APGSA was identified following the National Gambling Impact Study Commission's investigation into issues related to the recent proliferation of legalized gambling in the United States. During the Commission's investigation, it was clear that there were no formal resource linkages or system coordination for problem gambling services nationwide. States that fund problem gambling services were left in isolation to develop and maintain programs to address this growing social issue.
California Council on Problem Gambling
Learn more about gambling addiction treatments for compulsive gambling cases. We are here to help chronic gamblers resolve their betting and wagering problems. We promote public and industry education, cost-accessible gambling addiction treatments, and offer training and certification for compulsive gambling counselors. We support research and provide prevention education for problem and compulsive gambling. Through our experienced, compulsive gambling counselors, we offer the best gambling addiction treatment and support available.
Canadian Foundation on Compulsive Gambling
The Responsible Gambling Council (Ontario) helps individuals and communities address gambling in a healthy and responsible way, with a strong emphasis on the prevention of gambling related problems.
Compulsive Gambling Center, Inc.
The mission of the Center is to provide treatment, education, training, research, and expert witness testimony on compulsive gambling. Our Philosophy is that every client is entitled to quality education and treatment by competent staff in a timely and courteous manner.
Connecticut Council on Problem Gambling
The Connecticut Council on Problem Gambling is a private, not-for-profit organization affiliated with the National Council on Problem Gambling. The Council's mission is to reduce the prevalence and impact of problem and pathological (compulsive) gambling on individuals, families, and society.
Council On Compulsive Gambling Of New Jersey
We have been helping problem and compulsive (pathological) gamblers and those affected by this illness since 1983. The Council on Compulsive Gambling of New Jersey, Inc. was one of the pioneers in the compulsive (pathological) gambling field and remains one of the leaders in providing professional and compassionate services to a wide range of audiences. We take no position neither for nor against legalized gambling. Our mission is to provide prevention, education and referral services to anyone affected by this illness.
Gemini Research
Gemini Research, Ltd. is the only organization internationally that specializes in managing and reporting on studies of gambling and problem gambling. As a result, Gemini Research offers an unparalleled depth of experience with this type of survey as well as up-to-date knowledge of methodological and theoretical developments in the field of gambling research.
Heartskober Manor
Our mission at The Heartskober Manor is to assist the compulsive gambler in achieving abstinence from gambling. Founded in 1996, The Manor is well known nationally and internationally as the pioneer in residential treatment of compulsive gambling. Our professional staff works with clients to identify core issues, including, but not limited to addressing and reducing shame, resolving internal and interpersonal conflict and developing new attitudes and coping skills. Located in a safe and tranquil residential setting in the foothills of Southern California, The Heartskober Manor is the ideal non-institutional nurturing environment where individuals may begin to heal and learn how to live a life free from this devastating and lethal disease.
Illinois Institute for Addiction Recovery
Gambling addiction is a progressive disease. In most people, it begins slowly and grows until the victim's life becomes progressively unmanageable. As repeated efforts to gain control over the addiction fail, life for the compulsive gambler begins to fall apart. If the compulsive gambler could stop chasing losses, he would. All compulsive gamblers can stop gambling... for a while. But most people need professional help to stop for life. Some people can receive help without the interruption of Inpatient Rehabilitation treatment. They are able to enter recovery through the help of an Outpatient Rehabilitation program. This type of program does not require patients to take time off from work, leave their families or enter a hospital as an inpatient.
Iowa Gambling Treatment Program
From the Iowa Department of Public Health. Information and referral.
Gam-Anon
The self-help organization of Gam-Anon is a life saving instrument for the spouse, family or close friends of compulsive gamblers. We come into the group feeling alone, frightened, helpless, desperate and ashamed. We hesitated to share problems and failures, fearing none could understand. The Gam-Anon group is warmly accepting and it offers the new member identification. The message we receive is: "Come join with us, we too were alone, afraid and unable to cope with the problem; we will share with you a new and fulfilling way of life". Gam-Anon's purposes are three-fold: To learn acceptance and understanding of the gambling illness; to use the program and its problem solving suggestions as aids in rebuilding our lives and, upon our own recovery, to give assistance to those who suffer. In Gam-Anon the member will experience relief from anxiety by accepting the fact of powerlessness over the problem in the family. The heavy load of responsibility for the gambling problem is lifted and the agonizing guilt in regard to failures is gradually alleviated. The energy wasted in attempts to stop loved ones from gambling can be channeled into more useful methods of problem solving.
Gamblers Anonymous
Our primary purpose is to stop gambling and to help other compulsive gamblers do the same. Most of us have been unwilling to admit we were real problem gamblers. No one likes to think they are different from their fellows. Therefore, it is not surprising that our gambling careers have been characterized by countless vain attempts to prove we could gamble like other people. The idea that somehow, some day, we will control our gambling is the great obsession of every compulsive gambler. The persistence of this illusion is astonishing. Many pursue it into the gates of prison, insanity or death. We learned we had to concede fully to our innermost selves that we are compulsive gamblers. This is the first step in our recovery. With reference to gambling, the delusion that we are like other people, or presently may be, has to be smashed. We have lost the ability to control our gambling. We know that no real compulsive gambler ever regains control. All of us felt at times we were regaining control, but such intervals - usually brief -were inevitably followed by still less control, which led in time to pitiful and incomprehensible demoralization. We are convinced that gamblers of our type are in the grip of a progressive illness. Over any considerable period of time we get worse, never better. Therefore, in order to lead normal happy lives, we try to practice to the best of our ability, certain principles in our daily affairs.
Gamblers Anonymous Minnesota Area 8A Intergroup
This includes the greater Twin Cities Metropolitan area, surrounding suburbs, and the remainder of the state. Certain area's of Iowa, South Dakota, North Dakota, and Wisconsin.
Gambler's Relief
Gamblerís Relief can help you take back control of your life. Treatment is available and recovery is possible. We will match you to the proper program and see that your specific needs are met. When you or someone you love needs help with a gambling situation, Gamblerís Relief is ready to provide the necessary assistance. Let us help you find the appropriate treatment program designed to fit your particular requirements. We can guide you through your journey and supply the educational tools to help you along your way.

Minnesota Department of Human Services: Compulsive Gambling
Minnesota's Problem Gambling Program, a division of the Minnesota Department of Human Services, funds inpatient and outpatient treatment; research; a resource library; public education and awareness efforts; in-service training; and a statewide, toll-free, confidential 24-hour helpline.
Minnesota Institute of Public Health - Gambling Problems Resource Center
Great resource of gambling addiction resources in Minnesota. Includes a newsletter ("Beyond the Odds"), fact sheets, state-approved gambling treatment centers, screening tools and more.
Mississippi Council on Problem and Compulsive Gambling
The Mississippi Council on Problem and Compulsive Gambling is a non-profit 501 c (3) corporation and is the Mississippi affiliate of the National Council on Problem Gambling. The Mississippi Council is funded by contributions from the State of Mississippi, the gaming industry, and other donations. The goal of the Council is to offer crisis intervention and referral through our toll-free help line, provide education and training for health care providers, increase public awareness within the state about the problems associated with compulsive gambling, provide information about compulsive gambling to all concerned individuals, conduct research in areas related to this problem, and develop prevention and education programs for adolescents.

National Center for Responsible Gaming
The National Center for Responsible Gaming (NCRG) was the first national organization exclusively devoted to funding scientific research on pathological and youth gambling. The NCRG was founded in 1996 to help individuals and families affected by gambling disorders by:
*Supporting the finest peer-reviewed basic and applied research on gambling disorders.
Encouraging the application of new research findings to improve prevention, diagnostic, intervention and treatment strategies.
Enhancing public awareness of pathological gambling and youth gambling.
National Coalition Against Legalized Gambling (NCALG)
The objectives of NCALG are straightforward in purpose. Quite simply, the National Coalition Against Legalized Gambling will oppose the gambling industry in every forum at every level with every educational tool available. NCALG is concerned with the rapid expansion of gambling across the country solely financed by the gambling community and is especially concerned with gambling's addictive effect on youth and families and governments. Through education and work of local groups across the country, NCALG and it's associated groups has been successful since 1994 in stopping the expansion of gambling in many local and state referenda and state legislatures across the country. We need your help in restoring the "American Dream" of hard work and education as being the way to get ahead, instead of gambling's empty refrain of all you need to get ahead is just get lucky.
National Council on Problem Gambling
The mission of the National Council on Problem Gambling is to increase public awareness of pathological gambling, ensure the widespread availability of treatment for problem gamblers and their families, and to encourage research and programs for prevention and education.
North American Training Institute
North American Training Institute, Minnesota Council on Compulsive Gambling. Information and educational resources for teens to seniors about compulsive gambling & gambling addictions. Also, information for the gaming industry about responsible gaming.
Oregon Gambling Addiction Treatment Foundation
As a research and education resource for gambling addiction treatment professionals, the Oregon Gambling Addiction Treatment Foundation seeks both to learn more about problem gambling in Oregon and educate Oregonians about gambling addiction and the availability of treatment.

Not finding what you're looking for? Try a search on Google!

Palmetto Addiction Recovery Center
Provides residential and outpatient therapy for treatment of alcoholism, drug addiction, substance abuse, chemical dependence, gambling addiction and sexual addiction. Our addiction therapy plans are developed by a physician who specializes in addiction medicine, and they are tailored to each individual. Addiction treatments are administered by addiction specialists experienced in treatment of alcoholism, sexual addiction, drug addiction, gambling addiction, substance abuse, chemical dependence and other addictions.
ProbablyNot.net
Site on Youth Gambling by the Minnesota Department of Human Services. Contains pages geared to kids as well as parents and educators.
Problem Gambling Education Association
IPGís goal is to serve as an important resource for science based information on the study, prevention and treatment of problem gambling.

The not-for-profit Institute was founded in 1997 by the group of leaders in the field including four winners of the National Council on Problem Gambling's highest honor -- the Goldman Foundation Award.
Vanguard / Project Turnabout
The Vanguard Compulsive Gambling Treatment Center for men and women 18 years of age and older is a residential program exclusively for individuals and families experiencing problems due to gambling. The Vanguard program is designed to offer the help and hope necessary to make recovery and life-long abstinence from gambling a reality. A team of professionals, including licensed counselors, physicians, nurses and psychologists, as well as a chaplain and a physical fitness trainer, along with the client, make up the treatment team. Compulsive gamblers bring many problems to treatment that cannot be resolved with a simple apology or a change of lifestyle. Through an intense program of therapy and education, an individual and their family can begin a recovery process. Vanguard offers intensive residential programming seven days a week.
Wanna Bet? Magazine
Wanna Bet? Magazine -- A Magazine About Underage Gambling and Addiction. Wanna Bet? Magazine is designed by teens for teens. The site has a warning signs of problem gambling, probabilities games, Ask Andy advice column and a feature article. Young authors and artists may to submit their work for publication in the magazine.
Washington State Council on Problem Gambling
The Washington State Council on Problem Gambling is dedicated to increasing public awareness of the condition of problem gambling and increasing the availability of services for problem gamblers and their families. The Council is neither for nor against gambling.
Women Helping Women
This informal website has been created as a result of individuals from all over this country requesting copies of these recovery newsletters for the Arizona area - To help women help each other recover from compulsive/problem gambling. The women who publish these informal but very informative stories are grateful that our readers have spread the word.
---
Gamblers Anonymous Literature Online
Combo Book
Designed as an introduction to Gamblers Anonymous as well as the Recovery and Unity Programs. Is the most widely used piece of literature GA has, as it is read at almost all GA groups. Also, this is generally given freely to newcomers, to help them understand what GA is about. Contains the 20 Questions on pages 15 and 16.
Sponsorship Manual
A question and answer format presented to help understand the concept of sponsorship as it applies to Gamblers Anonymous and the recovery process. An invaluable tool for those sponsoring someone as much as those seeking a sponsor.

Towards 90 Days
This booklet is designed to help a compulsive gambler through the early days in the Fellowship. Contained within these pages, one will find practical advice that has been tried and tested down through the years by many compulsive gamblers. Also included within this booklet is an introduction to Gam-Anon, for those significant others involved with a compulsive gambler.

Beyond 90 Days
This booklet, one of the newest pieces of literature introduced by Gamblers Anonymous, is for those who have been in the Fellowship more than 90 days - in some cases for many years. On the road of recovery, many obstacles confront compulsive gamblers. This booklet tries to confront some of those obstacles.
---
---
---
The Minnesota Recovery Page is a directory of resources for recovery from chemical addiction in Minnesota. The Minnesota Recovery Page is NOT an organization, nor is the Minnesota Recovery Page endorsed by or affiliated with Alcoholics Anonymous, Al-Anon, or any other group. In an effort to be self-supporting, the Minnesota Recovery Page includes a limited amount of advertising. The MRP makes a small amount of money when you click on the links below and purchase an item.
© 1996-2009 Minnesota Recovery Page - All Rights Reserved
---
A word about the advertising:
In an effort to be self-supporting, the Minnesota Recovery Page includes a limited amount of advertising. The MRP makes a small amount of money when you click on the links below and/or purchase an item after clicking through a link.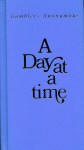 A Day at A Time -
Gamblers Anonymous


"I Sought My Soul..." Gratitude Wall Clock


Understanding Compulsive Gambling


Releasing Guilt About Gambling


Official "I Did Not Buy This Hat From Duane" Hat
Click to see many
more medallions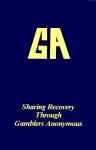 Sharing Recovery Through Gamblers Anonymous


Serenity Prayer Butterfly Rainbow Medallion
Click to see many
more medallions


Gambling Addiction

Gratitude Art Print
Rein, Gail
Buy at AllPosters.com

One Day at a Time Art Print
Chiu, T. C.
Buy at AllPosters.com


Wanna Bet? Book: Everything you wanted to know about Teen Gambling but never thought to ask


Third Step Prayer
Greeting Card


A Gentle Path Through the Twelve Steps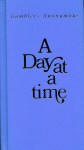 A Day at A Time -
Gamblers Anonymous


Understanding Compulsive Gambling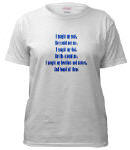 "I Sought My Soul"
Women's T-Shirt


Behind the 8-Ball: A Recovery Guide for the Families of Gamblers


A Day at A Time - Gamblers Anonymous (Hardcover)


New Testament
Recovery Edition

Born to Lose

Memoirs of a Compulsive Gambler

Gambling Video - "It's Not About Money"