MRP Site Navigation
MRP Home Page
MN 12 Step Phone Numbers
MN Treatment Centers
National AA Intergroups
National NA Intergroups
National Al-Anon Intergroups
ACA Meeting Manual
Other Recovery Groups
Online Meetings
AA History
Recovery Events
Links
Alcoholism Links
Codependency Links
Commercial Sites
Drug Addiction Links
Eating Disorder Links
Gambling Addiction Links
Gay & Lesbian Links
Mental & Emotional Health
Religion & Spiritual Links
Sexual Addiction Links
Women's Issues
Bookstore
Christian Store
Audio
Library
People In Recovery
Graphics
Supporting the Minnesota Recovery Page
Contact Us
Like this page?
Click here to add
to your favorites
Looking for Holiday Recovery Gifts?

The 12 Steps : A Way Out : A Spiritual Process for Healing


Love First: A New Approach to Intervention for Alcoholism and Drug Addiction (A Hazelden Guidebook)


Adult Children of Alcoholics Syndrome : A Step By Step Guide To Discovery And Recovery

Addictive Thinking: Understanding Self-Deception


Marriage On The Rocks : Learning to Live with Yourself and an Alcoholic


The Little Red Book
Study Guide


Father Fred and the Twelve Steps: A Primer for Recovery


The Good Book and the Big Book: A.A's Roots in the Bible


Getting Started in AA


First-Year Sobriety: When All That Changes Is Everything


Bill W. and Mr. Wilson:
The Legend and Life
of A.A.'s Cofounder

Courage to Change : Personal Conversation About Alcoholism with Dennis Wholey

Passages Through Recovery: An Action Plan for Preventing Relapse

The Glumlot Letters: A Devil's Discourse on Sobriety, Recovery and the Twelve Steps of A. A.


The Sermon on the Mount: The Key to Success in Life and the Lord's Prayer : An Interpretation


Step-By-Step: Daily Meditations for Living the Twelve Steps


Ebby: The Man Who Sponsored Bill W.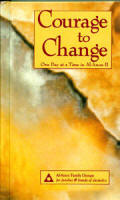 Courage to Change Hardcover

One Day at a Time in Al-Anon
---
Alcoholism Links
4 Step Fastrack to Sobriety
The fastrack method of quitting problem drinking provides the user with specific strategies to attain sobriety while being as comfortable as possible in the process. The information in the fastrack program is the result of personal exposure to and study of 12 step programs, disease and behavior based models and extensive interviews with alcoholics, all over a 12 year period.

12 Step Guide
UNOFFICIAL/NOT CONFERENCE APPROVED, but pretty good stuff!
AA Grapevine
The AA Grapevine, the International Monthly Journal of Alcoholics Anonymous, is an integral part of the AA Fellowship and serves as a mirror to AA¹s development. From its beginning, in June of 1944, the Grapevine's history has run parallel to that of AA as a whole, and many of the critical events in the evolution of the Fellowship have been chronicled in its pages. The Grapevine soon caught on with groups around the country and gave Bill W. a way to communicate with the Fellowship. As Bill W. wrote, he wanted the Grapevine to be "a lifeline linking one suffering alcoholic to another." Interestingly, the Grapevine became the first place Bill W. published the Twelve Traditions as well as his changing views of service. The Grapevine was also the first to print the Slogans, and the AA Preamble was created by one of the Grapevine's early editors. Read about the history of these interesting aspects of the AA story, as well as the history of the Serenity Prayer. Written, edited and illustrated by members of Alcoholics Anonymous from around the world, The Grapevine reflects the diverse membership of AA and expresses a wide range of opinions about recovery. Articles cover such AA fundamentals as the Twelve Steps and Traditions, sponsorship, and giving back what has been so freely given.
AA Live Chat Online Meeting Directory
Whether you're checking out Alcoholics Anonymous for the first time, or you're an old-timer looking for new haunts, you'll probably be happy to know that there are live AA chats on the Web you can attend virtually every hour of every day. This is where alcoholics gather on the Web to share their experience, strength and hope, and to help fellow alcoholics. You'll find AAers an easy going lot: in AA, the only requirement for membership is a desire to stop drinking. This unofficial, nonprofit AA site attempts to chronicle as many of these live heart-to-hearts as possible, with an emphasis on ease of entry. Many may be attended simply by stopping by a Web site and choosing a nickname and password. Others require a quick, easy download of software that essentially installs itself. Some require an America Online account. Many are also not "officially" aligned with AA, but nevertheless stridently follow AA principles and traditions.
A.A. Meetings Online
U.S. meeting directory, audio Big Book, online 12-step workbook, chat, discussion groups & personal stories.
AAOnline.net
AAOnline.net produces open "facsimile AA" real time topic meetings for Alcoholics on AOL. It has 50 online Alcoholics Anonymous meetings per week and plans to add more. Approximately 40 to 90 people flow through the room during any one meeting. Average attendance per meeting is 41. All recovering alcoholics, or anyone with a desire to stop drinking, who subscribe to AOL can attend these meetings.
A.A. Recovery
AA literature & information, a discussion board, chat rooms, a listing of meetings by state, poetry & prayers.
AA Serenity
AA Serenity is a closed, women's AA e-mail meeting. We welcome all women who adhere to the traditions of AA. We have women from all over the world sharing their experience, strength and hope and we support one another, as sisters, through all the good times and the bad times. Our weekly topics consist of a general topic and a Big Book topic, as well as discussions on the Steps/Traditions of the corresponding month. AA Serenity remains one of the safest women's AA on-line meetings on the Internet.

Adult Children of Alcoholics
Adult Children of Alcoholics is a Twelve Step, Twelve Tradition program of women and men who grew up in alcoholic or otherwise dysfunctional homes. We meet with each other in a mutually respectful, safe environment and acknowledge our common experiences. We discover how childhood affected us in the past and influences us in the present ("The Problem"). We take positive action. By practicing the Twelve Steps, focusing on "The Solution", and accepting a loving Higher Power of our understanding, we find freedom from the past and a way to improve our lives today.
Alcohol Dependence (Alcoholism)
Diagnostic criteria, online diagnosis test & articles relating to research & treatment.
Alcohol: Problems & Solutions
Alcohol: Problems and Solutions -- Describes alcohol use and abuse along with effective ways to reduce drinking problems such as drunk driving and binge drinking, especially among young people including high school, college and university students. Other issues are health (including fetal alcohol syndrome or FAS; benefits of moderate consumption of beer, wine, and distilled spirits or liquor; heart and coronary artery disease, stroke, hypertension or high blood pressure, and longevity); advertising and its effects (including print ads and tv commercials); public policy (including taxes, warning messages and labels, server liability, legal age, and blood alcohol content or BAC); and expert opinion on education and prevention. Prof. David J. Hanson also answers frequently asked questions.
Alcohol Screening
Provides online self-assessment tools & health-based information to help individuals identify risky drinking patterns or current alcohol problems.
AlcoholicsAnonymous.org
The Unofficial Web Site for AA Related Information
Email lists, chat & message forums for Alcoholics Anonymous members.
Alcoholics for Christ
AC is an inter-denominational, non profit, Christian fellowship that ministers to three groups: Alcoholics or Substance abusers, Family members- those who relate regularly with an alcoholic or substance abuser, and Adult Children - individuals who were raised in alcoholic, substance abuse or dysfunctional families. AC ministries is dedicated to the propagation of the gospel of Jesus Christ, as well as sharing His burden for the lost and hurting individuals. We believe that "God as we understand Him" is the triunion God, "God the Father," "God the Son," and "God the Holy Spirit," and by the acceptance of Jesus Christ as personal Savior, we receive eternal life. Jesus is the doorway to fullness of life in the Spirit and the means by which we can turn our lives and wills completely over to God. This fellowship uses the Word of God as its primary source of direction. Those leading the meetings are all "Born Again," compassionate Christians, dedicated to the service of Jesus Christ. Our chief goal is to direct and restore the alcoholic or substance abuser, the family member and the adult child to a sincere and dedicated relationship with Jesus Christ. Utilizing the written Word of God, they are made aware of the mighty tools available to them as born-again believers. Jesus begins by healing the inner man and working outward. We believe that as a person dies to self and is reborn to Christ (2 Cor. 5:17) he/she can be totally released from oppression and fear that have kept him/her in bondage. (John 8:36) We encourage that a person stay active in their local A/C, AA, NA, ACOA, or other support group and continue to worship within their own body of believers. We suggest where there is no strong church ties existing, that the person becomes active in a Bible-believing church of his/her own choice

Alcoholics Victorious
Founded in 1948, Alcoholics Victorious support groups offer a safe environment where recovering people who recognize Jesus Christ as their "Higher Power" gather together and share their experience, strength and hope. Both the 12 Steps and the Alcoholics Victorious Creed are used at most AV meetings.
Alcoholism, Bulimia & Death
The story of Kimberly Jean Pollard, a woman consumed by alcoholism, bulimia, confusion & self-loathing, dead at age 34.
Alcoholism Kills
Alcoholism Kills. A site for those whose lives have been affected by alcoholism. Contains alcoholism stories, alcoholism facts, books about alcoholism, movies about alcoholism, messages, alcohol and the law, alcoholism links, help, TOP 10, our father, and more.
Alcoholism Clinical & Experimental Research
Journal offers clinical studies & research findings on alcoholism & alcohol-induced syndromes & organ damage in the categories of basic science, clinical research & treatment methods.

[Note: this is a fee-based website]

An Illustrated Alcoholic Anonymous Bibliography
A.A. archive materials including a book photo gallery, writings, photos & information on the Big Book Personal Stories authors. Literally hundreds of online articles.
Another 24 Hours
Chat room hosts Alcoholics Anonymous & Al-Anon meetings; discussion board. This website was developed by Eric and Chrissy in the name of Recovery to help others find another source to rely on. When AEB went down there was a lot of lost people floating around with nowhere to meet. So we decided to give them a home. This is our new and permanent home here and I hope you will enjoy, as others have and still do, the peacefulness and serenity you will find in the chatroom along with message boards to keep your fingers busy.
Articles, Essays & Research on Alcohol Abuse & Alcoholism
Browse through writings on alcoholism, alcohol use, abuse & related issues.
Back to Basics
The primary objective of Back to Basics is to provide the recovery community with meeting formats that are historically accurate and replicate those conducted in the 1940'and 1950's when A.A. experienced a 50-75% recovery rate from alcoholism.

For the most part, these formats have been lost to the fellowship.

After many years of research and numerous old-timer interviews, it has become clear that there was more to the "Original" A.A. program than just Beginners' Meetings.

the BIGBOOKBUNCH

The Big Book Bunch
12 Step guide & writings on sobriety topics such as anger, resentment, forgiveness & relapse. We are the Big Book Bunch group of Alcoholics Anonymous. Our origins are the Students of the Big Book group, which has met in Woodland Hills, California since December of 1985. Our goals are to live the spiritual process through which sobriety is obtained and enhanced, and to publish (at no charge) our experience for other recovering alcoholics.
Big Book Concordance
Big Book Concordance: an index to every word in
the Big Book of Alcoholics Anonymous (3d ed. 1976), with
9,902 words, 66,576 references, 447 references to alcoholism,
169 references to sobriety, 63 references to acceptance, 19 references to sponsorship, 17 references to serenity, and much, much more . . . An index to every word in the Big Book of Alcoholics Anonymous. Available free online, in a print version, or in a downloadable Adobe Acrobat document.
Big Book Quote For The Day
Mailing list sends a daily Big Book quote (out of the first 164 pages). Also several downloadable versions of the Big Book, a One Day at a Time screensaver, and more.
Big Book Search
Online readable version of the Big Book with an option to search for phrases or key words.
The Camel Club
Since 1981, The Camel Club, located at 862 White Bear Avenue in Saint Paul, has catered to those recovering from addictions or those who like to avoid the typically inebriated bar scene. The Camel Club features a social hall upstairs perfect for weddings, AA meetings or community get-togethers and a socially active downstairs complete with pool, darts, karaoke, dancing, music and burgers.
Campaign For Alcohol Free Kids
Alcohol Free Kids is a national non-profit lifesaving children's charity formed in 1997 to educate and galvanize the youth of our nation and mobilize a grass roots movement to address the drunk driving national emergency, the national crisis of underage drinking, and the alcohol abuse pandemic that is devastating American families and harming the very fabric of our country.
Center of Alcohol Studies
Dedicated to acquisition & dissemination of knowledge on psychoactive substance use & related phenomena with primary emphasis on alcohol use & consequences. The Center of Alcohol Studies (CAS) is a multidisciplinary institute dedicated to acquisition and dissemination of knowledge on psychoactive substance use and related phenomena with primary emphasis on alcohol use and consequences. The Center's broad program of basic and applied research is conducted by scientists drawn chiefly from the biological sciences (principally biochemistry and neuropharmacology), psychology (both clinical and experimental), and sociology.
Children of Alcoholics
Fact sheet discussing typical behaviors exhibited by the child & associated problems. One in five adult Americans lived with an alcoholic while growing up. Child and adolescent psychiatrists know these children are at greater risk for having emotional problems than children whose parents are not alcoholics. Alcoholism runs in families, and children of alcoholics are four times more likely than other children to become alcoholics. Most children of alcoholics have experienced some form of neglect or abuse.
Children of Alcoholics Foundation
The Children of Alcoholics Foundation is a national non-profit that provides a range of educational materials and services to help professionals, children and adults break the intergenerational cycle of parental substance abuse.

Choices
12 Step recovery magazine based on AA's principles & practices.
Club A
Offers recovery forums, email meetings & online literature - including a full copy of the 1st edition Big Book.
CleanPeople.org
Designed to help recovering addicts all around the world connect with each other. It can be a very useful tool when we travel. We are in the process of trying to get many international clean and sober people in the database. We ask for your help in this. You can add your "profile" at the bottom of the homepage. Don't worry, we don't give out your email address or anything. This site was created by recovering people to help other clean and sober people connect with each other anywhere in the world. We are all inclusive. We appreciate your support and tell all your clean friends...
CyberSober
Provides listings, maps & directions to 12-step meetings, treatment centers & hospitals. Offers online meetings, recovery chats & a teen forum.
Cybriety
Offers free downloads, AA photo gallery, sobriety counter & Big Book resources.
Daily Reflections
Daily meditations & inspirational readings for those in recovery or just needing a spiritual boost or motivational message. Offers chat & a message board.
DrinkWise
DrinkWise is a brief, confidential educational program that helps you eliminate drinking problems by reducing your drinking or stopping altogether. The DrinkWise program is for people with mild to moderate alcohol problems who want to eliminate the negative consequences of their drinking. DrinkWise is not for those who are severely dependent or alcoholic and require treatment approaches rather than educational ones.
Empowered Recovery
Discussion boards, email support group, personal stories & articles geared towards helping the non-alcoholic understand, manage & survive an alcoholic relationship. Empowered Recovery is based on a concept model known as the "Recovery Triad," which describes the three segments of non-alcoholic recovery: (1) Recognition; (2) Education; and (3) Resolution.

Rather than viewing the alcoholic as the enemy, Empowered Recovery properly targets alcoholism and its paramour, codependence, as the enemies to be conquered. Of course, Empowered Recovery focuses on the recovery of the codependent-nonalcoholic, not the alcoholic. The alcoholic is solely responsible for his or her own recovery; and the non-alcoholic is solely responsible for his or her own recovery—including that of any minor children involved.

For-Him
Helping people recover from all forms of addiction, including alcoholism, codependency & drug addiction through Jesus Christ & 12 Step groups. In spiritual recovery one of the most effective guidance systems we know of is the 12-Step program of Alcoholics Anonymous and other similar groups. A wonderful aspect of 12-Step programs is that they are available virtually anywhere. It is a secure feeling to know we can venture into groups and find support wherever we travel or wherever we live.
Friends in Recovery
AA chat room & Al-Anon message board.
Gift of Serenity
An Al-Anon members personal story. Offers support to those living with an alcoholic. For me, serenity began when I learned to distinguish between those things that I could change and those I could not. When I admitted that there were people, places, things, and situations over which I was totally powerless, those things began to lose their power over me. I learned that everyone has the right to make their own mistakes, and learn from them, without my interference or assistance!
History
Of AA!
History of AA
Contains talks by Bill W., the literary works of Dr. Silkworth, text & articles on the Washingtonian Temperance Society, studies on The Emmanuel Movement & reviews of the Big Book by medical journals & newspapers.
Hope & Healing WebChronicles
Journal of spiritual journeys & personal transformations possible for families affected by alcoholism. 50 Million People Are Changing The World. A new culture is being created by a group of people who may not be aware they are part of a group, a subculture, a movement. They share common values, lifestyle and worldview of how this world can be a better place for everyone. Find out who they are, the dynamics of the work they do and the changes they are making in the emerging new culture being created. Are you a cultural creative?

Institute of Alcohol Studies
Information on alcohol & the social / health consequences of its misuse. The Institute of Alcohol Studies (IAS) is an educational body with the basic aims of: Increasing knowledge of alcohol and the social and health consequences of its misuse, Encouraging and supporting the adoption of effective measures for the management and prevention of alcohol-related problems, The Institute is financially independent of both government and the drinks industry and is sponsored by the United Kingdom Temperance Alliance Ltd, a registered educational charity.
International Advisory Council for Gay & Lesbian AA
The International Advisory Council for gay and lesbian members of A.A. is listed in all A.A. directories under 'Special International Contacts". It was established in 1981 to serve and have the involvement of the lesbians, gay men and gay people in A.A., regardless of how they choose to identify themselves. The Council exists to serve lesbians and gay men in A.A. It does not speak for all gay and lesbian A.A. members but strives to serve as a communication link, not only between and among gay and lesbian groups, but also with A.A. as a whole. This communication occurs within the context provided by A.A.'s Traditions and the Fellowship s customs and procedures. IAC does not receive any financial support from the General Service Office. We are self-supporting from the contributions of A.A. groups and individuals that we serve.
International Doctors in Alcoholics Anonymous
Organization of physicians, dentists, veterinarians & other doctoral level health-care professionals who have found recovery from addiction. IDAA now numbers well over 6,000 women and men who have, or are in preparation for, doctorate degrees in the health care profession. We are physicians in nearly every specialty, dentist, veterinarians, educators, psychologists, and others. There is only one strictly confidential listing of members, and this is held by the Secretary-Treasurer. Any communication with individual members occurs only with the permission of all parties. In addition to our yearly meeting, a directory is available of over 175 weekly meetings of doctors in recovery, also carrying a listing of regional yearly meetings which often enhance recovery in regular AA, which the majority of our fellowship finds to be the bedrock of our sobriety. Our basic aims are those of Alcoholics Anonymous. Our primary purpose is to carry the message of recovery to other alcoholics, particularly alcoholic doctors and their families. Through association with our group, many of us have become better able to solve our common problem, and problems in common. There are no dues, although there is a modest registration fee at the annual meeting, covering costs of the meeting, expenses for the year, and a contribution to GSO. We are self supporting through our own contributions. The only requirement for membership is the doctor's desire to belong.
International Society for Biomedical Research on Alcoholism
ISBRA's mission is to promote excellence internationally in all aspects of biomedical research on alcoholism and alcohol related biomedical phenomena. Biomedical research on alcoholism has given rise to important advances in knowledge and treatment of alcoholism. Comparative and collaborative research at an international level has made, and will continue to make, important contributions to our understanding of alcoholism and improvements in therapies.
Lamplighter's Group of AA
Founded by six people in 1991, Lamplighters now numbers just under 700 members logging on from more than thirty countries around the world. We share our experience, strength and hope with each other over the Internet, via email. Unlike "live chat" AA meetings (of which there are many), email meetings involve using a central listserver to gather our posts and redistribute them to the group, so that everyone can hear every speaker's share, just as in a traditional meeting place.
Hepatitis Central
Liver Disease & Alcohol
Information & articles on the relationship between Hepatitis & alcohol.
McKINLEY Health Center
Facts about alcohol; effects on the body, related emergencies, sex, approaching someone with a suspected problem, warning signs & women.
Miracles In Progress
Miracles In Progress 12 Step Recovery Forums offers online Alcoholics Anonymous, Al-Anon, ACOA-ACA, Alateen meetings and general 12 Step support chat. This site is not approved or endorsed by any 12 Step organization. This is a public forum for people in recovery who use a 12 Step Program, and individuals interested in learning more about the 12 Step recovery programs. In no way, directly or indirectly is this site affiliated with Alcoholics Anonymous, Al-Anon Family Groups, ACA, Alateen or any other 12 Step organization. It is just an attempt by many 12 Step members, from various 12 Step organizations, to provide the online recovery community with information, resources, and online 12 Step meetings and support. Take off your shoes, make yourself at home with us at Miracles In Progress 12 Step Recovery Forums, and join the 12 Step groups chatroom that is appropriate for you.
Mothers Against Drunk Driving (M.A.D.D.)
Moms, dads & young people determined to stop drunk driving. Offers links to highway safety, injury prevention sites & the Driving While Impaired issue. MADD is a 501(c)(3) non-profit grass roots organization with more than 600 chapters nationwide. MADD is not a crusade against alcohol consumption. Our focus is to look for effective solutions to the drunk driving and underage drinking problems, while supporting those who have already experienced the pain of these senseless crimes.
Moderation Management
Moderation Management (MM) is a behavioral change program and national support group network for people who have made the healthy decision to reduce their drinking and make other positive lifestyle changes. MM empowers individuals to accept personal responsibility for choosing and maintaining their own path, whether moderation or abstinence. MM promotes early self-recognition of risky drinking behavior, when moderation is an achievable goal. Individuals who are not able to successfully reduce their drinking either find a local abstinence-only program to attend, or remain in MM and choose abstinence as their goal.
National Alcohol Screening Program
Free & anonymous program offering the opportunity to get information, take a written self test, meet with a health professional & get a referral for further evaluation.
National Association for Children of Alcoholics
The National Association for Children of Alcoholics (NACoA) believes that none of these vulnerable children should grow up in isolation and without support. NACoA is the national nonprofit membership organization working on behalf of children of alcohol and drug dependent parents. Our mission is to advocate for all children and families affected by alcoholism and other drug dependencies. In a word, we help kids hurt by parental alcohol and drug use.
National Institute on Alcohol Abuse & Alcoholism
The National Institute on Alcohol Abuse and Alcoholism (NIAAA) supports and conducts biomedical and behavioral research on the causes, consequences, treatment, and prevention of alcoholism and alcohol-related problems. NIAAA is one of 19 institutes that comprise the National Institutes of Health (NIH), the principal biomedical research agency of the Federal Government. NIH is a component of the Public Health Service within the Department of Health and Human Services.
National Organization on Fetal Alcohol Syndrome
NOFAS is a nonprofit organization founded in 1990 dedicated to eliminating birth defects caused by alcohol consumption during pregnancy and improving the quality of life for those individuals and families affected. NOFAS, the only national organization focusing solely on FAS, takes a multicultural approach to prevention and healing. NOFAS is committed to raising public awareness of Fetal Alcohol Syndrome (FAS)—the leading known cause of mental retardation—and to developing and implementing innovative ideas in prevention, intervention, education and advocacy in communities throughout the nation.
Native American Indian GSO of AA
The Native American Indian General Service Office of Alcoholics Anonymous functions to provide a vision of recovery, unity and service to the more than 500 sovereign Indian Nations in North America, which are recognized by the Federal Government.
One Day At A Time
The original manuscript of the Big Book & other AA literature, personal stories & information about the webtv newsgroup alt.discuss.recovery.
On-Line Intergroup of Alcoholics Anonymous
The Online Intergroup of Alcoholics Anonymous was formed to serve all online AA Groups in the rapidly growing online Fellowship. OIAA is composed of elected representatives of those online AA groups wishing to participate. As the Fellowship of AA grows and flourishes in this new medium of electronic communication, we will strive to provide whatever support we can offer to groups as they carry the message of recovery from alcoholism. We in OIAA are pleased to have the opportunity to serve, and we strive to further unify the Fellowship of AA, both online and throughout the world.
Out From Under
Through more than three decades the nation has vainly struggled to overcome the ever more burdensome alcohol-drug-crime epidemic. Stymied and wearied battling within the age-old false paradigm, we have all but bankrupted our resolve and our hope. Fortunately, during this same period a new paradigm has emerged that fully integrates all of the valid scientific and clinical knowledge of addiction. It provides crystal clear understanding and guidance in addressing all aspects of public policy, prevention, intervention, treatment and rehabilitation.
Recovery Discovery
On this page we will travel together into the world of the 12 Step Recovery Process. What you find here will be a collection of experience, strength and hope that is shared by millions of people worldwide! These steps are suggested as a plan for recovery, and can be combined with universal beliefs surrounding spiritual awareness. The most important concept within this process, is the knowledge of we-ness. This sounds humorous and is meant to be! We-ness encompasses the vital connection that must be accepted within the framework of the 12 steps. We are of a community together, not alone! Together we recover as we discover the 12-step path of living principles.
Recovery is Good for You
Online sponsors, AA chat, recovery humor & personal stories. This page is devoted to those who have, and those who wish to recover from seemingly hopeless conditions of mind, body and spirit. While I expect that most contributions will be consistent with Alcoholics Anonymous and other conventional 12-Step Recovery Programs, it is not my intention to limit this page to those recovery topics.

The Recovery Network
The Recovery-Network
Chat, discussion forum, newsletter & an ongoing visitor participation story of recovery.
Recovery Online
Directory of recovery resources for gays.
Recovery Rest Stop
Recovery Rest Stop has a ton of links to AA related material on the Internet and personal stories of recovery from the deadly malady of alcoholism.
Research Society on Alcoholism
The RSA serves as a meeting ground for scientists in the broad areas of alcoholism and alcohol-related problems. The Society promotes research and the acquisition and dissemination of scientific knowledge.

The Retreat
Nestled in the Wayzata, Minnesota Big Woods, The Retreat's newly renovated facility, located 15 minutes from downtown Minneapolis, consists of an historic 42,000 square foot retreat center and a five-bedroom home. Guests enjoy the benefit of 43 private rooms, and facilities dedicated to exercise and meditation. Surrounding The Retreat, deer tracked nature trails meander through the dense Wayzata Big Woods. The Woods have a long history of spiritual renewal and recovery, it's serene environs augment The Retreat's focus on spirituality and guests learn the benefit of prayer, meditation and quiet reflection. Professional staff and experienced volunteers provide guidance and direction to those seeking to establish a solid foundation of recovery based on the Twelve Step principles of Alcoholics Anonymous. The Retreat's back to basics philosophy is simple and straightforward and relies heavily on a strongly integrated community approach. Introducing people who are motivated for change to those who are living recovery at the highest level make a life of recovery both attractive and within reach. Teaching the essentials of recovery as embodied in the Twelve Steps of Alcoholics Anonymous and providing a strong focus on the basic principles of recovery are hallmarks of The Retreat philosophy. The Retreat creates an environment that promotes emotional and spiritual growth and helps establish a solid connection to the recovery community.

The Retreat Residences
The Retreat operates three Long Term Sober Residences in St Paul's historic Crocus Hill neighborhood, which serve as transitional, self-governing sober living facilities for men and women. Here, residents become fully immersed in the recovery community and are provided the time structure and support essential to building a strong foundation of recovery. They provide easy access to public transportation, jobs and numerous AA meetings- a perfect setting in which to practice the principles of recovery in one's day-to-day life. Housed separately, men and women work closely with seasoned sponsors to create a safe and supportive environment while establishing a sober foundation for recovery. Each resident commits to living at The Retreat Residence for a minimum of six to twelve months. The fee is $420 per month. The Retreat Residences accept no housing reimbursement from insurers or government.
Save Our Selves
Recovery program without the reliance on a higher power, with sub-groups such as Secular Sobriety, Lifering Secular Recovery & Behind Bars. SOS is a confidential, anonymous, network of self-help groups for alcoholics, drug addicts and others with dependencies or obsessive-compulsive disorders who wish to achieve and maintain sobriety through abstinence, self-empowerment, self-help. We are not connected to any political movements, sects or cults and are open to people regardless of sex, race, religion or sexual-orientation. We ask only that you sincerely wish to become and stay totally abstinent from alcohol and all other mind-altering drugs or dependent substances and behaviors.
Self-Scoring Alcohol Check-up
Helps determine whether your drinking is problematic enough to warrant modification.
The Serenity Corner
Prayers & meditations.
SoberDykes
We are women who have come together to offer support and help to women who are recovering from alcoholism and drug addiction. We have all been down the path of recovery... sometimes more than once.. and we understand, as few can, the loneliness, the pain and, the challenges facing women who have had to wrestle with alcohol and drugs. We know that our path to recovery is often different than the path followed by our brothers in recovery, and we are here to aid and support our sisters in recovery. We hope that here, with other women in recovery, you will find a safe home.
SoberCity
SoberCity is the first online public service center, for those looking for solutions for alcoholism and addiction! SoberCity offers services at no charge (tradition friendly here!) to assist those with a desire to recover from alcoholism/addiction one day at a time!! Join us...as we share our journey's in recovery from this cunning, baffling, powerful disease.
SoberTalk
Online Alcoholics Anonymous group. Also offers an Al-Anon meeting.
Sober Times
Newsletter on sobriety & recovery from chemical dependency. Site offers personal writings on staying sober.
Sober Voices
Live voice chat meetings & message boards provide a place for discussion of recovery / fellowship. Includes some NA & Al-Anon meetings.
Staying Cyber
Staying Cyber is a series of weekly Alcoholics Anonymous meetings. Each meeting runs for a full week so that you may read or contribute at your convenience. Anyone who has a desire to stop drinking is welcome to share in any of the meetings. We ask that you limit your discussion to your drinking or your alcoholism as it relates to the current topic.
Sunlight of the Spirit
Sunlight of the Spirit contains sites, stories, and anecdotes collected from many friends. I hope you'll sit back with a cup of coffee and enjoy yourself. Thanks to all those who have contributed. The journey is fantastic.
Think About Drink
Alcohol consumption knowledge tests, statistics & personal horror stories. Wrecked gives information about alcohol and drinking for teenagers; what's safe, what are the dangers, and some horror stories...
Turning Leaf Press
Recovery Wisdom One Day at a Time
Recovery Wisdom, Slogans to Use, One Day at a Time is a pocket-size book we published a few years ago. The book is set up just like our online slogans collection. Recovery Wisdom has two covers--the removable blue one you see in the photo at left and a blank white cover so that no one has to know your reading your favorite slogans.
The Wilson House
The Wilson House is located in East Dorset, Vermont, about a mile and a half from the cemetery where Bill and his wife, Lois, are buried. The House, which is the largest building in town, opened in 1852 as a hotel. Restoration began in October of 1987 with much initial work just to preserve the building. The House is in a non profit foundation and much of the money needed to operate it comes from individual donations. We have no endowments or large grants Restoration and maintenance of the Wilson continues.... with the purpose being to put the House back the way it was found. There are 14 guestrooms available for overnight guests, including a small efficiency apartment with a sitting room, bath with a shower, and loft bedroom. The peaceful, quiet spirit of the House is conducive to prayer, meditation, reading, or simply enjoying the fellowship among the guests and visitors. Local groups hold several A.A. and Al-Anon meetings in the House each week. Seminars are also held through the year.

Women for Sobriety
Women For Sobriety, Inc. is a non-profit organization dedicated to helping women overcome alcoholism and other addictions. Our "New Life" program helps achieve sobriety and sustain ongoing recovery.
. Site offers articles & chat.
Women's Issues in Recovery
Article discussing issues specific to female alcoholics, before & during recovery.
Working the 12 Steps
Guide to working the 12 steps of recovery.
---
---
The Minnesota Recovery Page is a directory of resources for recovery from chemical addiction in Minnesota. The Minnesota Recovery Page is NOT an organization, nor is the Minnesota Recovery Page endorsed by or affiliated with Alcoholics Anonymous, Al-Anon, or any other group. In an effort to be self-supporting, the Minnesota Recovery Page includes a limited amount of advertising. The MRP makes a small amount of money when you click on the links below and purchase an item.
© 1996-2011 Minnesota Recovery Page - All Rights Reserved
---
A word about the advertising:
In an effort to be self-supporting, the Minnesota Recovery Page includes a limited amount of advertising. The MRP makes a small amount of money when you click on the links below and purchase an item.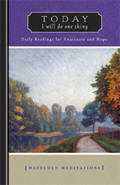 Today I Will Do One Thing - Daily Readings For Awareness and Hope


Alcoholics Anonymous -
Big Book (Hardcover)

Huge Selection of AA Medallions

Wooden Sailboat

Add an eye catching mini sailboat at home or work for a gentle reminder. Its sails feature the Bertha Calloway quote: "We cannot direct the wind, but we can adjust our sails."


As Bill Sees It Hardcover

The AA Way of Life


Dr. Bob and the Good Oldtimers


A Hole In The Sidewalk

The Recovering Person's Guide to Relapse Prevention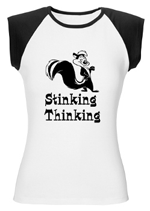 Stinking Thinking Women's Cap
Sleeve T-Shirt
Don't get stuck with Stinking Thinking - and this design will remind you of that every day! This design is available on over 100 different products including mugs, sweatshirts, hoodies, hats, clocks and many more items! Makes a great gift!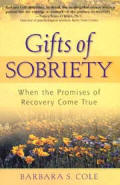 Gifts of Sobriety

When the Promises of
Recovery Come True
Click to see many
more medallions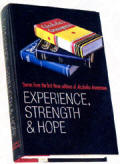 Experience Strength and Hope

Stories from the First Three Editions of Alcoholics Anonymous

Recovery Necklace,
Sterling Silver


The Dual Disorders
Recovery Book


Relationships in Recovery Workbook - How the Healing Happens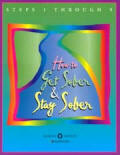 How to Get Sober and Stay Sober


A Gentle Path Through the Twelve Steps


Men's Recovery Celebration Ring, 14K Gold


Accepting Ourselves and Others
Click to see many
more medallions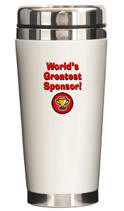 World's Greatest Sponsor Merchandise
Let your sponsor know that you think he's the greatest with this great design, available on over 100 different products including mugs, sweatshirts, hoodies, hats, clocks and many more items! Makes a great gift!


The Voice of Addiction Workbook - Cunning, Baffling, and Powerful


As Bill Sees It Hardcover

The AA Way of Life


Bill W. & Dr. Bob
5 Year Medallion
Click to see many
more medallions

KISS - Keep It Simple, Stupid Merchandise
A great acronym to remind you not to complicate things - just Keep It Simple, Stupid! This design is available on over 100 different products including mugs, sweatshirts, hoodies, hats, clocks and many more items! Makes a great gift!

Perseverance Art Print
Buy at AllPosters.com


Recovery Heart Necklace, 14K Gold 18" chain

A Biography of Mrs. Marty Mann - Second Edition
Recovery Ring in
Sterling Silver


Serenity Prayer Butterfly Rainbow Medallion