MRP Site Navigation
MRP Home Page
MN 12 Step Phone Numbers
MN Treatment Centers
National AA Intergroups
National NA Intergroups
National Al-Anon Intergroups
Other Recovery Groups
Online Meetings
AA History
Recovery Events
Links
Alcoholism Links
Codependency Links
Commercial Sites
Drug Addiction Links
Eating Disorder Links
Gambling Addiction Links
Gay & Lesbian Links
Mental & Emotional Health
Religion & Spiritual Links
Sexual Addiction Links
Women's Issues
Bookstore
Literature
People In Recovery
Graphics
Supporting the Minnesota Recovery Page
Contact Us


Surviving an Eating Disorder : Strategies for Families and Friends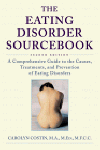 The Eating Disorder Sourcebook : A... Comprehensive Guide to the Causes, Treatments, and Prevention of Eating Disorders


Dying to Be Thin : Understanding and Defeating Anorexia Nervosa and Bulimia--A Practical, Lifesaving Guide


Understanding Weight and Depression : A A Teen Eating Disorder Prevention Book


Kim: Empty Inside: The Diary of an Anonymous Teenager


Wasted : A Memoir of Anorexia and Bulimia


Good Enough...When Losing is Winning, and Thin Enough Can Never be Achieved


Inner Hunger : A Young Woman's Struggle Through Anorexia and Bulimia


Living Binge-Free: A Personal Guide to Victory over Compulsive Eating


Breaking Free from Compulsive Eating
---
Eating Disorder Links
Page 1 - A through E
Page 1 A-E | Page 2 F-O | Page 3 P-Z
Abandoned Beliefs

Abandoned Beliefs
Abandoned Beliefs is my offering to those suffering with anorexia. It is my sincere hope that sharing my recovery will lend support to those who seek it. Recovery is a process that often feels unbearable; I acknowledge this. However, the torture of anorexia is equally unbearable. The difference is this: Struggling through recovery yields gifts: the discovery of self, peace and contentment. Anorexia's only offering is imprisonment and death--of heart, of soul, of self. There is an incredible sense of peace and freedom awaiting those who bravely endure the trials of recovery. I know, for peace fills my life each day--I am free! Whether you are beginning or are in the midst of your journey, I wish you success in discovering your sense of self and acquiring the knowledge that you are a special, lovable human being deserving of happiness. I wish you freedom.
About-Face!
About-Face promotes positive self-esteem in girls and women of all ages, sizes, races and backgrounds through a spirited approach to media education, outreach and activism.

Acoria Eating Disorders Treatment Program
A WEIGH OUT is not a "Diet" website. Instead, we offer practical solutions for people who want to find a way out of this painful, self-defeating cycle. This site is for people who are ready to explore these questions, "Am I using food to stuff down my feelings? And, if I am, how do I stop?" How might your life be different if you could finally stop struggling with food, diets, out-of-control eating, and body dissatisfaction?

Acorn - Food Dependency Recovery
This site is offered to the recovering community of food addicts, compulsive overeaters, bulimics and anorexics. We provide educational seminars, workshops, intensives and retreats throughout the USA. There are many variations and opinions about how to treat eating disorders. We believe in the addiction model of food dependency. We recommend professional support only as a supplement to participation in 12-Step fellowships and/or other spiritual programs.

After The Diet - Helping Humans Overcome Eating Problems
After the Diet Network's mission is to help humans overcome eating problems. Sometimes, cravings, or an increase or decrease in appetite, are messages telling us to pay attention to our stress. When we don't listen, and we focus on food as the only answer, we get sick. Our website visitors deserve to know that there are options for changing food behaviors that make food tasty, exercise fun, and positive self-esteem a way of life. After the Diet™ provides a spectrum of products and services for individuals with eating problems related to stress, trauma, and similar problems, and for the professionals who help them.

Alcoholism, Bulimia & Death
The story of Kimberly Jean Pollard, a woman consumed by alcoholism, bulimia, confusion & self-loathing, dead at age 34. I had become Kim's full-time mother three years before I took this picture. Today I ask your help in understanding how this beautiful young girl, who seems so serene and self-assured, could grow up to be a woman consumed by alcoholism, bulimia, confusion, and self-loathing, dead at 34 of a bleeding brain. But we'll talk about that later, when I ask you to help me find ways to make Kim's life and death meaningful, by helping others make the changes that might save their lives. Bear with me as we start first with some sunnier days, back in 1970 when I became little Kimmy's stepmother and she was a chubby little nine-year-old with buck teeth and a broken wing.
All About Eating Disorders
Welcome to our Eating Disorders topic center. There are several different eating disorders, all linked together by their central characteristic of disordered eating behavior. By disordered, we mean to suggest conditions where normal eating habits are highly disrupted and polarized. In some eating disorders the patient ceases to eat at all, while in others, the patient may binge-eat, consuming extremely large servings of food in an out of control manner. In this topic center, we are concerned primarily with eating disorders of late adolescence and adulthood, including Anorexia, Bulimia, and Binge Eating Disorders. Eating (and Feeding) Disorders of childhood (such as Pica (the eating of non-food substances), Rumination Disorder, and Feeding Disorder of Infancy or Early Childhood are handled under our Childhood/Developmental Disorders topic heading.
Alliance for Eating Disorders Awareness
Offers definitions, signs & symptoms, statistics, a self-test, personal stories, how to help a loved one & referral numbers. Eating disorders affect five to ten million American adolescent girls and women and approximately one million American boys and men. In addition, approximately 70 million individuals worldwide struggle with this disorder. In a single person's lifetime, approximately 50,000 individuals will die because of this terrifying disease. Eating disorders know no race, age, class, or gender. They can happen to anyone. Eating disorders have been present in children as young as three years old and in adults as old as ninety. However, typical age of onset is anywhere from 12-18 years of age. Contrary to popular belief, an eating disorder is not solely based on food. Many other contributing factors lead to the emergence of the Disorder(s). Loss of control, anxiety, guilt, a refusal to grow up and change, and a need for attention are just some of the possible components of an eating disorder, although no defined cause has been established. The three most talked about eating disorders are Anorexia Nervosa (self-starvation), Bulimia Nervosa (binge-purge), and Binge Eating Disorder (bingeing). None of these disorders are easily recognized by the individual, a friend, or even a family member. However, even if they are recognized, denial usually follows and the disorder goes untreated.

American Dietetic Association
Nutrition information, resources & access to registered dietitians.
Andrea's Voice
Andrea Smeltzer was a vibrant and promising young woman, an exemplary 'student with a passion for life that made an impression on everyone she knew. But in June, the 19-year-old became a sobering statistic. A Napa resident for most of her life, Andrea spent a year living abroad in Spain and was fluent in the language by the time she graduated from Vintage High School in 1997. At the prestigious Pitzer College, where she was an active presence on campus, she managed to complete her undergraduate degree in international studies by the end of her sophomore year. After college, she hoped to use her degree to work with humanitarian agencies like Amnesty International. "She experienced more in life than many people do. But I used to say to her, 'Please slow down, you'll have nothing left at 30. It'll all be done,'" recalled her mother, Doris Smeltzer. "Maybe she knew." On June 16, after a thirteen-month struggle with bulimia, Andrea died in her sleep when an electrolyte imbalance caused her heart to fail.
Anorexia and Bulimia Care (ABC)
Anorexia and Bulimia Care (ABC) has been in existence in its present form since 1989. It is a Christian organisation run by Christians for sufferers, their families and for carers. It was started by an amalgamation of two existing organisations, one an Eating Disorders support group in the north of England run by Doreen Williams, called 'Anorexia and Bulimia Care' and the second called 'There is an Answer' run by Maureen Morris - a small national organisation based in East Anglia.


Family Support Group

Anorexia & Bulimia Family Support Group
Information on the profile of the sufferer, medical complications, how friends & family members can cope & e-mail support.
Anorexia Nervosa & Bulimia Quebec
Support groups & prevention workshops for people who suffer from eating disorders; coping courses for family & friends. ANAB Quebec is a Montreal-based non-profit organization that has been working since 1984 to help those whose lives are touched by an eating disorder. We offer professionally run support groups for those who suffer directly, as well as provide practical advice and current information to family and friends via our Coping Course. We also give prevention and awareness talks to area schools, businesses and community organizations on topics such as body image, nutrition, eating disorders, and how to develop a relaxed relationship with food.

Anorexia Nervosa & Related Eating Disorders
Information about anorexia, bulimia, binge ED, compulsive exercising & other less well-known food & weight disorders, details about recovery & prevention. We are a nonprofit organization that provides information about anorexia nervosa, bulimia nervosa, binge eating disorder, and other less-well-known food and weight disorders. Our material includes self-help tips and information about recovery and prevention.
Anorexia Survival Guide
Help for parents of children with anorexia or related eating disorders is offered at Cris Haltom's Anorexia Survival Guide web site.
Anorexic Anna
Hello, my name is Anna Paterson and I want to welcome you to my homepage. Hopefully this will be a place where you'll find care, support and encouragement. I hope that this website offers help to those actually suffering from eating disorders. May it also be beneficial to relatives of those suffering. Eating disorders are complicated and very misunderstood illnesses and this is one of the reason why I wrote my book. It was an attempt to try to educate people into better ways of helping those suffering with anorexia nervosa. By telling my story I want to offer people hope that you can battle these illnesses and win. I want this site to be a safe place for sufferers to come in their search for recovery. Please don't enter trying to find new and different anorexic methods of behaviour or hunt for lowest weights. Don't yearn to belong in the anorexic club because it is one of the most painful places you could ever go. This so called wonderful club has destroyed my bones, left me with lifelong anaemia and robbed me of 14 years of my life including the whole of my teenage years. The best decision I ever took was when I decided to fight the anorexic voice in my head. The voice lies to you constantly and tries to destroy you by telling you that thinness is good and eating is bad. Please try to fight this voice and understand that by fighting you are a brave person rather than a weak one. A success rather than a failure.
Anorexic Web
This web page digs deeper into the meaning, struggle, experience, causes, and cures for disordered eating. My goal here is to speak the unspoken!! This site is written with nothing but love by a recovering anorexic/bulimic/compulsive eater.

Anorexics Anonymous

Anorexics Anonymous
General information on Anorexia, Bulimia, depression & OCD, support board, personal accounts, art & poetry.
Articles, Writings, Essays & Research on Eating Disorders
Browse through articles on various eating disorders, food addiction & body image related issues.
Avalon Eating Disorder Center
Avalon is a 5 week, Mon through Fri program. Individual and group sessions address the specific needs of ones eating disorder. A safe and secure environment for the healing process, Williamsville, New York. Avalon is committed to providing a state of the art program of specialized treatment for the purpose of helping those suffering with Anorexia Nervosa, Bulimia Nervosa or Atypical Eating Disorders to reclaim their lives. We believe that integrated treatment by a multidisciplinary staff of eating disorder specialists provides the best path to recover. Continuity of care and daily reinforcement is offered in a community based, intensive partial hospitalization milieu.

Be Totally Free


Be T

otally Free! is the name of a process that enables a person to overcome not just one, but all addictions, obsessions and compulsions. In addition, by following this unique and individualized system for healing, any person can enjoy an ever-increasing ability to experience all the health, prosperity, joy, love, and peace that he or she desires. The philosophy underlying the Be Totally Free! process is that all addictions and emotional troubles are manifestations of inner turmoil. They are actually symptoms of unexpressed feelings such as resentment, guilt, self-doubt, and fear, which often plague a person for years. Unless these emotions are addressed in the light of love and truth, and a person actually learns and practices new ways of relating to others and to the environment around them (a process completely facilitated by the Be Totally Free! system), the symptoms of addiction and obsession, in one form or another, will relentlessly persist.
Beat Bulimia
As a leading eating disorders specialist Judith Asner has helped thousands. Find out how she can help you. Subscribe to her free "Beat Bulimia" newsletter today!

Becky L. Jackson Recovery Enterprises
If you have struggled with chronic dieting and weight control issues . . . with obesity, starving, purging, or restricting . . . with body image obsession . . . Becky Jackson's Eating Addiction Recovery Model may be for you. The Becky L. Jackson Recovery Center provides unique support, education, and consultation services to achieve stable, long-term recovery from, Eating Addiction, Dieting Mentality and Body Image Obsession.

Beyond Dieting
Your alternative to Weight Preoccupation. A NON Dieting approach to making peace with the bathroom scale! For the vast majority of people, diets simply do not work over the long term. Beyond Dieting® explores this issue. For a comprehensive scientific review of this area the NIH 1992 Paper on Voluntary Weight Loss is clearly the current definitive reference. If you are a person who has struggled with dieting and weight control, Beyond Dieting® may help you in making peace with food and the bathroom scale. Beyond Dieting ® focuses on the experience of repeat dieting and resultant weight preoccupation. Increased awareness and discussion will help individuals come to terms with their own dieting issues. This is NOT a diet or weight loss program! Healthy lifestyle choices are discussed and encouraged.
Binge Eating Disorder Fact Sheet
Binge eating disorder is a newly recognized condition that probably affects millions of Americans. People with binge eating disorder frequently eat large amounts of food while feeling a loss of control over their eating. This disorder is different from binge-purge syndrome (bulimia nervosa) because people with binge eating disorder usually do not purge afterward by vomiting or using laxatives.

Binge Eating is a thinking problem

Binge Eating is a Thinking Problem
Health information for people with binge eating and weight control problems.

Body Image Betrayal & Related Issues
BIBRI is dedicated to Awareness, Education, and Self-Growth in the area of Eating Disorders and their Related Issues. We believe that using our "Voices" not our bodies to achieve change and growth is the most important factor in recovery and in life. Thus, you will find the BIBRI site breaking the silence surrounding all the issues that contribute to shame, secrecy, and fear. We use personal experience with eating disorders, rape, therapy abuse, self-injury and more to increase awareness and mental health.
Body Positive
Body Positive: Boosting body image at any weight. This body image site is for women of all sizes. Monthly articles, forums, body image exercises, fitness ideas for large women, activism ideas, email newsletter, and resources for health professionals. BodyPositive looks at ways we can feel good in the bodies we have. Remember,
your body hears everything you think. Body Positive explores taking up occupancy inside your own skin, rather than living above the chin until you're thin. It is a set of ideas that may help you find greater well-being in the body you have. One of these ideas is to define "healthy weight" not from a generic height/weight chart or even arbitrary Body Mass Index cut-offs, but rather as the weight your body is when you are living a reasonable life. It is the weight at which your unique body seems to "settle" when you are not obsessing about food and exercise. It is the weight your body may try to "defend" if you diet, or (conversely) if you eat more than your body is hungry for. For most women, this weight is higher than they want it to be, since our culture deems the leanest bodies as the most desirable. It seems probable that people come in a range of fatness, just like they come in a range of heights. We don't think it's bad for someone to be tall or short, but lots of people feel bad to be heavier than average (or even average!) these days.
Brookhaven Hospital
Brookhaven, Tulsa's Specialty Hospital, offers Behavioral Health Services, the Rader Program for Eating Disorders, Renewal Christian Care programs, and the Neurologic Rehabilitation Institute (NRI). The Rader Program for Eating Disorders treats individuals suffering from Anorexia Nervosa, Bulimia Nervosa, and Compulsive Overeating. The treatment approach is centered on the special needs of the individual. Lifelong recovery and freedom from an eating disorder can be achieved with professional support. The Renewal Christian Care programs include behavioral health services, chemical dependency treatment and the eating disorders program. Our Christian based services provide for the spiritual needs of individuals in recovery.

Bulimia and Related Disorders

Bulimia & Related Disorders
Guide to bulimia, personal stories, coping strategies, common myths & tips on telling family & friends.
Canopy Cove Eating Disorder Center
We are a partial hospitalization program located in Tallahassee, Florida, that assists women who have anorexia, bulimia, diabetes, and binge eating disorders in developing healthy relationships with food and their bodies. This is accomplished in an independent living arrangement that minimizes the transitional difficulties from treatment into everyday life. Equine and nature therapy are a unique and spiritually balancing part of our comprehensive treatment program. Clients' physical, emotional, and nutritional needs are met by a committed and experienced professional staff, directed by Lynda A. Brogdon, Ph.D.,C.E.D.S.,C.E.A.P.
Center for Change
The owners and directors of Center for Change are writing this open letter to anyone who has come to this site to find information about Center for Change. We want to tell you first hand about this place of hope and healing. We are personally dedicated to the care and recovery of every person who comes here. We as owners also provide direct care to patients every day and are members of the multidisciplinary treatment team at Center for Change. Our being involved in every aspect of the treatment program is one of many things that makes Center for Change a unique place. Six years ago when we opened Center for Change we promised each other that we would put therapeutic integrity and quality of care ahead of any other consideration. That promise has been kept. We have surrounded ourselves with a dedicated, loving, and talented staff. Every member of the treatment team has personal concern and therapeutic contact with every patient, and we help each other provide the support and intensive clinical involvement needed for each patient's recovery. In addition, our daily rate for this specialized inpatient treatment for anorexia and bulimia is among the lowest in the nation.
Center for the Treatment of Eating Disorders
Specialized individual, group and family psychotherapy, nutritional counseling, psychiatric evaluations, prevention and education programs for persons with eating disorders: anorexia, bulimia, compulsive eating and food addiction. The Center was founded on the knowledge that eating disorders are generally a manifestation of psychological and interpersonal problems. Treatment, to be effective, must therefore be multi-faceted and address not just the symptoms, but the underlying problems. Our approach to treatment is embodied in a comprehensive state of the art program designed to address the varied needs of people suffering from anorexia nervosa, bulimia nervosa and binge-eating disorder.

Concerned Counseling
Complete eating disorders information - anorexia, bulimia and compulsive overeating. Eating Disorders treatment
Compulsive Eaters Anonymous
CEA-HOW is a fellowship of men and women who meet to share their Experience, Strength and Hope. We are not a diet club. We do have a food plan and a defined abstinence of no sugar and flour. We apply the principles of the 12 Step Program, using the A.A. Big Book and 12 Steps and 12 Traditions of A.A. as tools of examination and release.
Diet Riot
Diet Riot weight loss is the final link to diet freedom. A humorous non-diet approach to weight loss, nutrition and healthy lifestyles.
Eating Disorder Center of California
The Eating Disorder Center of California (EDCC) provides a supportive environment with all the necessary components to help eating disorder clients cope with the underlying issues, current stressors, and biochemical factors that cause them to binge, purge, starve, and/or compulsively exercise. We utilize a multi-disciplinary treatment approach in order to address all aspects related to an eating disorder: medical, nutritional, psychological, biochemical and behavioral. In today's society where what you weigh often seems more important than who you are, the preoccupation with food and weight can become an obsession. Those of us at the Eating Disorder Center of California who have recovered from eating disorders as a result of this obsession know how difficult it is to accept the need for help. We also know how rewarding it feels to begin to be free of destructive symptoms and learn to accept yourself and your body.

Eating disorders are not only about food and weight, but are symptomatic of deeper, more complex issues. Understanding the meaning and function of each client's eating and/or exercise behaviors is an important component in the recovery process. Full recovery is possible, please call to discuss our day treatment program as well as other options. We want to help..

Eating Disorder Recovery Online
An online service providing information and programs to help you recover from an eating disorder, regain self-esteem, and empower yourself! There are many people who need an alternative way to get the help they so desperately need. ED Recovery Online was developed to meet the needs of people who are unable to access or afford conventional therapy. ED Recovery Online can provide the help, guidance, and necessary tools needed to "normalize" eating.

Eating Disorder Recovery Site
Poetry, a chat room & discussion board.
Eating Disorder Referral & Information Center
Provides information & a directory of treatment resources for all forms of eating disorders. We are dedicated to the prevention and treatment of eating disorders. Edreferral.com provides information and treatment resources for all forms of eating disorders. Our goal is to provide assistance, in the form of information and resources, to those suffering with eating disorders to get them started on the road to recovery and healthy living.
Eating Disorders
Articles & discussion on eating disorders & related subjects.

Eating Disorders Anonymous (EDA)

Eating Disorders Anonymous
A fellowship of individuals who share their experience, strength & hope with each other that they may solve their common problems & help others to recover from their eating disorders. Our primary purpose is to recover from our eating disorders and to carry this message of recovery to others with eating disorders. In EDA, we try to focus on the solution, not the problem. Solutions have to do with recognizing life choices and making them responsibly. Diets and weight management techniques do not solve our thinking problems. EDA endorses sound nutrition and discourages any form of rigidity around food.

Eating Disorders (Anorexia & Bulimia)
Self-help reference to help determine whether medical help should be sought. Includes self-care procedures.

Eating Disorders Center
General summary; information on current research & bodily effects. Each year millions of people in the United States are affected by eating disorders. The vast majority of those with eating disorders are adolescent and young adult women. While the consequences of eating disorders can be severe, increased awareness of the dangers of eating disorders has led many people to seek treatment.
Eating Disorders Coalition for Research, Policy & Action
Cooperative of professional & advocacy-based organizations committed to federal advocacy on behalf of people with eating disorders, their families & professionals working with these populations. Professionals and organizations concerned about eating disorders must provide policymakers with more accurate information and lobby the federal government to dedicate much more attention and resources toward sound eating disorders policies. That is the purpose of the Eating Disorders Coalition for Research, Policy, & Action.

Caringonline

Eating Disorders Online
News, research, stories, resources, support, chat, poetry & special topics such as body image, athletics, osteoporosis.
Eating Disorders: The Statistics
Information and a personal story about the eating disorders of Anorexia Nervosa and Bulimia. The author shares her story from the heart in one article, and the background information about the disease in part two.
Empowered Parents
A Family Approach to Healthy Eating, Positive Body Image and the Prevention and Treatment of Eating Disorders. Resources for eating disorders, bulimia, anorexia and compulsive overeating and the development of a healthy body image, positive eating behaviors and lifestyle information on raising kids who are healthy eaters. Parents are largely responsible for shaping their child's beliefs and attitudes about eating, body image and the self. Though not the cause of their child's eating disorder, parents' healthy eating lifestyle and commitment to responsible and responsive parenting can virtually immunize a child from becoming a victim of disordered eating and eating disorders.

---
---
The Minnesota Recovery Page is a directory of resources for recovery from chemical addiction in Minnesota. The Minnesota Recovery Page is NOT an organization, nor is the Minnesota Recovery Page endorsed by or affiliated with Alcoholics Anonymous, Al-Anon, or any other group. In an effort to be self-supporting, the Minnesota Recovery Page includes a limited amount of advertising. The MRP makes a small amount of money when you click on the links below and purchase an item.
© 1996-2009 Minnesota Recovery Page - All Rights Reserved
---
A word about the advertising:
In an effort to be self-supporting, the Minnesota Recovery Page includes a limited amount of advertising. The MRP makes a small amount of money when you click on the links below and purchase an item.


Compulsive Overeater
Hard Cover


Compulsive Overeaters Medallions
Click to see many
more medallions


Food for Thought

Daily Meditations For Overeaters


Why Can't I Stop Eating?

Recognizing, Understanding, and Overcoming Food Addiction


Fat Is a Family Affair - Second Edition

How Food Obsessions
Affect Relationships


Butterfly Keep It Simple Medallion
Click to see many
more medallions


Breaking Free from Anorexia and Bulimia

Twelve Steps For Overeaters Anonymous
Click to see many
more medallions

The Twelve-Step Workbook of Overeaters Anonymous


Compulsive Overeaters Medallions
Click to see many
more medallions


Inner Hunger: A Young Woman's Struggle Through Anorexia and Bulimia


Bulimia/Anorexia: The Binge-Purge Cycle and Self-Starvation

Serenity Prayer and Sea Sunset Art Print
Buy at AllPosters.com
Click to see many
more medallions

Abstinence

Members of Overeaters Anonymous Share Their Experience, Strength, and Hope


Compulsive Overeater
Hard Cover


Compulsive Overeaters Medallions
Click to see many
more medallions


Facing an Eating
Disorder in Recovery


Serenity Prayer Butterfly Rainbow Medallion
Click to see many
more medallions


Surviving an Eating Disorder: Strategies for Family and Friends


Slim to None: A Journey Through the Wasteland of Anorexia Treatment
Serenity Prayer Mug


Compulsive Overeaters Medallions
Click to see many
more medallions

Believe in Miracles Art Print
Weedn, Flavia
Buy at AllPosters.com