MRP Site Navigation
MRP Home Page
MN 12 Step Groups
MN Treatment Centers
National AA Intergroups
National NA Intergroups
National Al-Anon Intergroups
Other Recovery Groups
Online Meetings
AA History
Recovery Events
Links
Alcoholism Links
Codependency Links
Commercial Sites
Drug Addiction Links
Eating Disorder Links
Gambling Addiction Links
Gay & Lesbian Links
Mental & Emotional Health
Religion & Spiritual Links
Sexual Addiction Links
Women's Issues
Bookstore
Audio
Reading Room
AA Literature
Recovery Articles
Personal Stories
People In Recovery
Graphics
Supporting the Minnesota Recovery Page
Contact Us
Like this page?
Click here to add
to your favorites

Feelings Poster


The Language of Letting Go Journal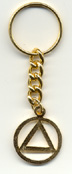 AA Key Chain


It's Prayer Time: Prayer & Spiritual Warfare from the African-American Perspective
---
Recovery Audios, CDs and Tapes
---
Listen to Live Audio on the Net
XA Speakers
A collection of downloadable recordings from speaker meetings, conventions and workshops of 12-step fellowships, such as Alcoholics Anonymous, Al-Anon Family Groups and Narcotics Anonymous. Format is MP3.
Narcotics Anonymous Speaker Tapes
Here's what this page is about: I've looked all over the internet & found a great many resources for recovering addicts: re-printed literature, discussion groups, e-mail groups, meeting lists, convention information, but nothing a little more personal. I encoded recovery speaker tapes into a format that can be played using the FREE versions of RealPlayer. Format is RealAudio.
The NA Archives
The Narchive was created by a member in the late 1990's to display NA history related articles, early literature, and other documents that helped in the development of the fellowship of Narcotics Anonymous. This member passed away in April of 1999 with 28 years clean in Narcotics Anonymous, and a group of his close friends came together to carry on his work. What is displayed on this site has all come directly from the papers, writings, and archives that this member kept for years. What is most important is that our history is who we are as a fellowship, and what have evolved to be. All that has happened in the development of Narcotics Anonymous has brought us to where we are right now. What the Narchive hopes to accomplish is to present some of those things that have carried us to this point. Format is RealAudio.
Carry The Message of Recovery
Hear recovery streaming audio, Literature and History of Narcotics Anonymous, NA history, View photos from the World, Convention of Narcotics Anonymous, East Coast Convention, Recovery First Group, Links to more speaker sites. Format is RealAudio and Windows Media Player.
---
Buy Speaker Tapes and CDs
Gopher State Tape Library
Gopher State Tape Library is a non-profit corporation dedicated to providing recording and audio reproduction services to 12th Step fellowships to assist them in carrying their message.
Hy-Voltage Audio
Browse our online catalog of thousands of 12 Step Recovery tapes and CDs from conventions, retreats, speaker jams and recovery celebrations.
Coast to Coast Audio Productions
We Specialize in recording and on-site duplication of cassettes and Compact Disks at conferences across the country. Cassettes and Compact Disks made from the many Commercial Conferences we record are available for sale here. We also have over 17,000's Recovery and Support Cassettes And Compact Disks recorded from conventions nationwide and beyond. Our Recording Services cover all aspects of recording, duplication, labeling and sales.
---
---
A word about the advertising:
In an effort to be self-supporting, the Minnesota Recovery Page includes a limited amount of advertising. The MRP makes a small amount of money when you click on the links below and/or purchase an item after clicking through a link.


Serenity Prayer with Three Doves Print

Coping with Personal and Social High-Risk Factors Pamphlet


Twenty-Four Hours Medallion Money Clip


Twenty-Four Hours a Day Desktop Mug


Footprints Pocket Medallion


Serenity Prayer Clock
The Minnesota Recovery Page is a directory of resources for recovery from chemical addiction in Minnesota. The Minnesota Recovery Page is NOT an organization, nor is the Minnesota Recovery Page endorsed by or affiliated with Alcoholics Anonymous, Al-Anon, or any other group.

In an effort to be self-supporting, the Minnesota Recovery Page includes a limited amount of advertising. The MRP makes a small amount of money when you click on the links below and/or purchase an item after clicking through a link. Additional info on supporting the Minnesota Recovery Page can be found here.

© 2005 Minnesota Recovery Page - All Rights Reserved